Mazak Integrex e-500H II (x2)
Each machine is capable of up to 32″ diameter parts and over 60″ of useable length. Using the latest version of MasterCam we can perform turning, milling, and full simultaneous 5-axis machining on both machines. Each machine has a tailstock for centering parts, and one of the pair has a steady rest for holding up to 16″ diameter parts.
Mazak i-800
This machine is a 5-axis mill with a trunnion table and a SmoothX control. It can handle workpieces up to 31″ diameter and up to 19″ tall. It is currently outfitted with a Schunk quick-change system for accurate holding of material.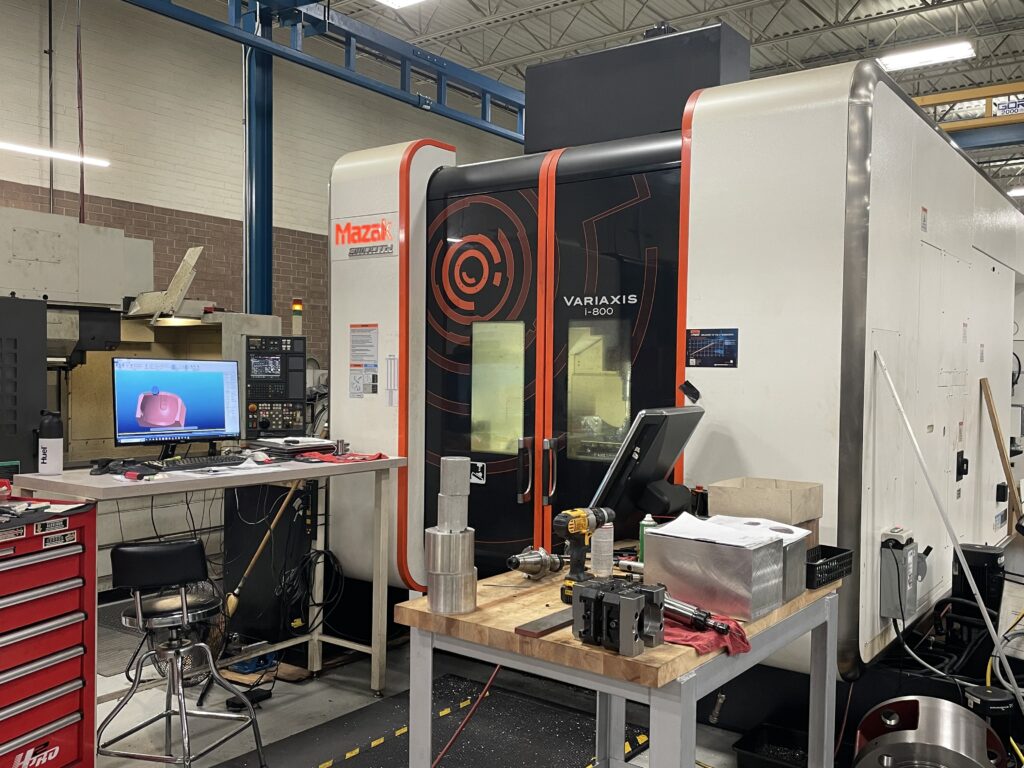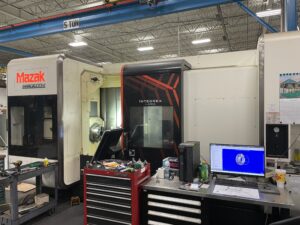 Mazak Integrex i-400S
It is very similar to the e-500 but in a smaller package. The main spindle has a 12″ chuck, the second spindle has a 10″ chuck. It is cabable of turning, milling, and simultaneous 5-axis machining.
Mazak Integrex e-410H
A single chuck mill-turn capable of 5-axis machining. Instead of a second chuck, this machine has a tailstock. It is ideal for mill-turning small diameter, long parts.